We are happy to announce that we have officially launched our new website and registration platform with
GotSoccer.com
! We thank you for your patience in this transition and apologize for the system glitches.
What you need to know
Registration is now open in GotSoccer for programs with a start date AFTER February 1st, 2018. We have kept the PowerUp system active for users in current programs (your login is unchanged in the previous
Member Zone
).
Please read through all four of the steps below before continuing. You will need to complete
Step 1
and then come back to this e-mail and get the link to register (
Step 3
). Credit card payments will be activated next week, so for the time being you can register/save your spot and either pay by cheque, in person in the office, or wait to enter your credit card later in GotSoccer when that tool is activated.
STEP 1:
Your existing username (email address) and password (from PowerUp) will not be valid for program registrations beginning after Feb 1st, or any year-long programs (i.e. Development Program, OPDL, Tech Managed Teams). To receive a a new system-generated GotSoccer username/password, type the email address you had on file from PowerUp into the
GotSoccer.com
password lookup, link here
:
https://www.gotsport.com/asp/players/passwordlookup.asp?ProgramID=66463
STEP 2: Please note that to start, each child will have their own account, and for this first season (if you have multiple children) you will need to use each child's individual username/password to register them. When you type your e-mail into the account lookup above you will get the username/password for each child.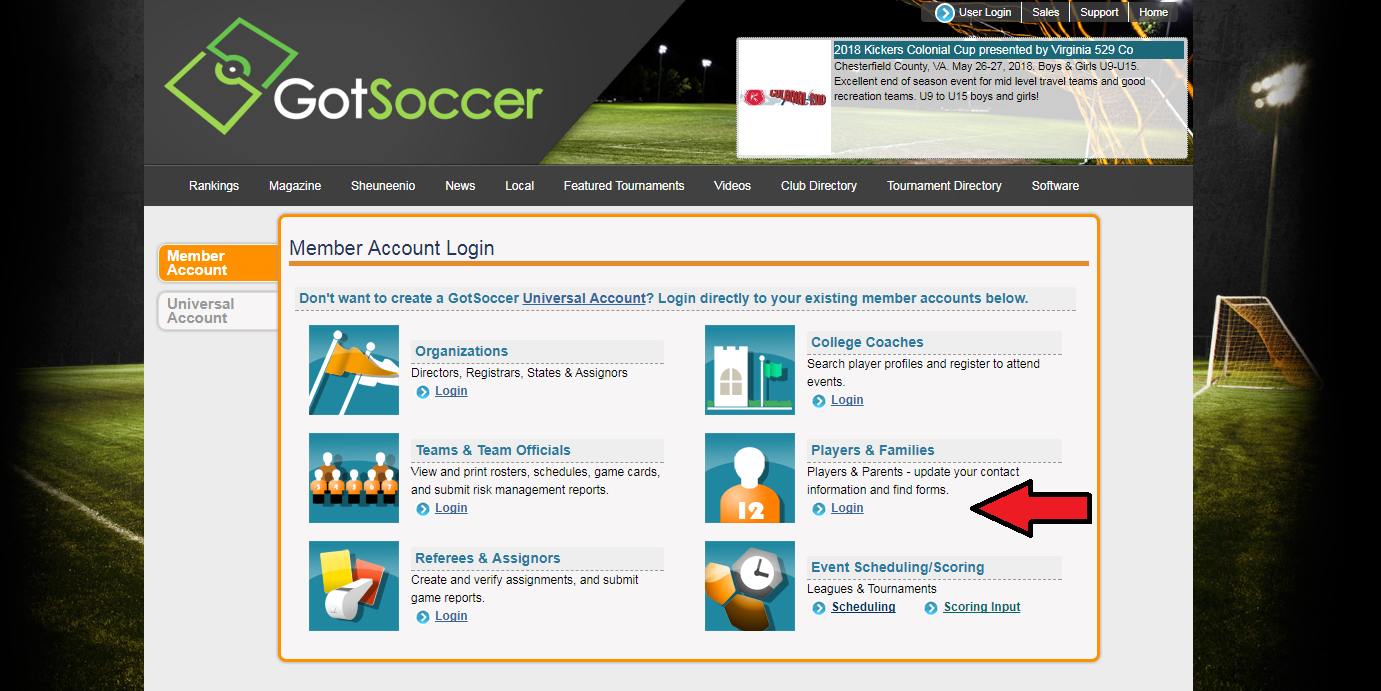 STEP 3:
Once you receive the username/password please visit the Registration Hub page (
CLICK HERE
),
and enter that username/password into the "INDIVIDUAL USER - EXISTING ACCOUNT."
STEP 4: If you have questions on accessing your account, you can contact GotSoccer at 1-866-216-7960. If you have questions about our upcoming programs, please visit our new website at burlingtonsoccer.com.
We thank you in advance for your patience with this transition. If you have any issues or further questions, please contact our front desk at 905-333-0777 or email customer service.
- Burlington Youth Soccer Club Staff