BAYHAWKS HIGH PERFORMANCE ACADEMY
The Bayhawks High Performance Academy has been developed for those players that want even more practice time to develop their individual skills and abilities. Our HPA is designed to supplement the club's current training environment and offers an 8-week term of intense on-field development. The focus of the program is to improve players' ball control, passing and shooting as well as challenging the players' speed, balance, and agility .
All sessions will be coached by the professional Bayhawks Technical Staff, who will help the players to develop and master their skills through high tempo individual drills and small group activities.
The Bayhawks High Performance Academy will incorporate the use of cutting edge technology, including the FitLight training system and the Soccer ProTrainer ball launcher. The implementation of this equipment means the HPA offers the player a unique environment to enhance learning and optimise development.
High Performance Academy Code of Conduct :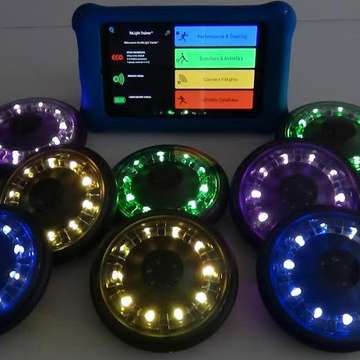 Q: Who can apply for the High Performance Academy?
A: The HPA is open to all players U9 or older in the Bayhawks OPDL & Development Programs, particularly those who are highly motivated and focused on reaching his/her highest soccer potential.
Q: When do the sessions run?
A: The HPA sessions run on Mondays and Thursdays. Boys 5pm-6pm on the Monday and Girls 5pm-6pm on the Thursday. Players can participate in more than one session per week but each day requires a separate registration.
Q: How much does it cost?
A: The Bayhawks High Performance Academy is $60.00 for 8 wks for all current members of our OPDL & Development Programs.
Q: How do we apply for the Bayhawks High Performance Academy?
A: The initial 8 week term of the HPA is open registration on a first come first served basis. Spaces are strictly limited – only 24 players per session.