ADULT INDOOR LEAGUE
The BYSC launched a full Adult Indoor League (AIL) season in the Fall of 2017 and Winter of 2018. The BYSC has built on the success of the inaugural AIL season (44 teams registered in the Fall and 50 in the Winter respectively), and is now offering adult recreational programming year-round! All indoor leagues are hosted at the BYSC Domes in Sherwood Forest Park and include multiple divisions: Coed Open Age, Ladies Open Age, Men's Open Age, 30+, & 35+, and 50+ (new this year). These leagues will give adult players in our community a chance to continue playing with the club! Participants can register as an individual and be placed on a team, or people can gather their friends and submit a team. The goal of this league is to increase our program offerings to allow our loyal participants to continue playing the beautiful game with the BYSC for a longer period.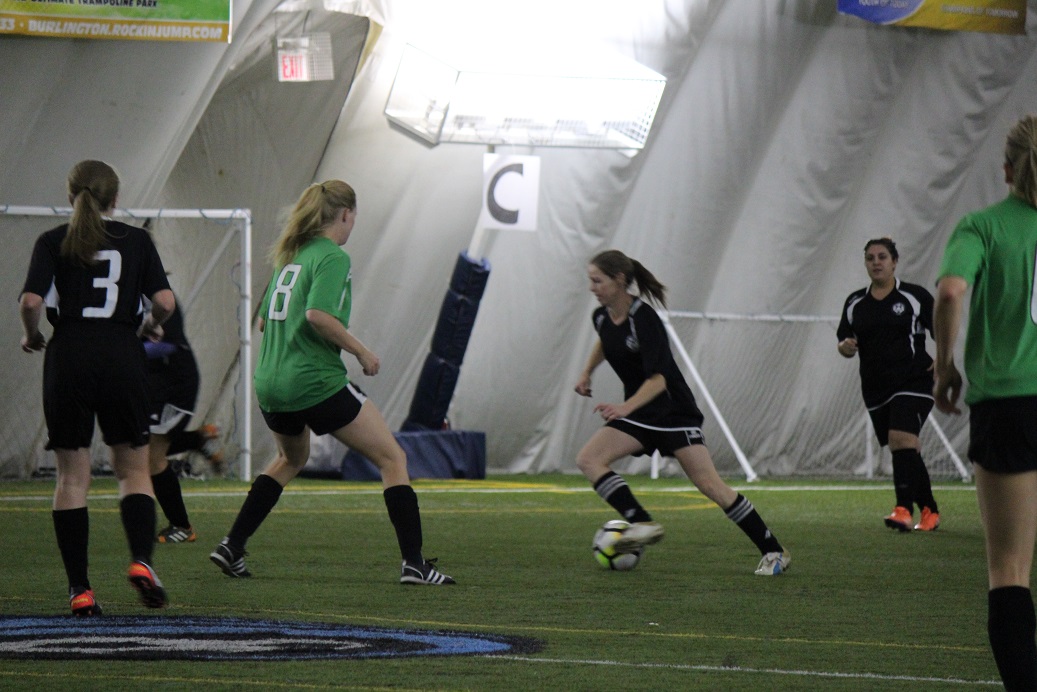 BRAND NEW STATE-OF-THE-ART TURF!



DIVISION

DAY

KICK OFF TIMES (all PM)

PROGRAM LENGTH

FEES

Men's Open Age

Monday

9, 10, 11

12 weeks

Starts Jan 28

$2,150.00

(16 player roster)

*jersey not included

$200.00

(individual)

*includes jersey

ALL PRICES INCLUDE TAX




Ladies Open Age

Tuesday

9, 10

12 weeks

Starts Jan 22

Coed Division 1

Wednesday

9, 10, 11

12 weeks

Starts Jan 23

Coed Division 2

Wednesday

9, 10, 11

12 weeks

Starts Jan 23

Men's 35+ Division 1

Thursday

8:30, 9, 9:30, 10, 10:30, 11

12 weeks
Starts Jan 17

Men's 35+ Division 2

Thursday

8:30, 9, 9:30, 10, 10:30, 11

12 weeks

Starts Jan 17

Men's 30+

Friday

7:30, 8:30, 9, 9:30,10

12 weeks

Starts Jan 18

Men's 50+

Friday

7, 8

12 weeks

Starts Jan 18

Coed Open

Sunday

7, 8, 9, 10

12 weeks

Starts Jan 20

Additional info for all programs:

· All games will be played at BYSC Domes @ Sherwood Forest Park (state-of-the-art new turf!)

· Game Format – 7v7 (6 outfield players + goalkeeper), 2 x 25 minute halves

· Team fees include: referee fees, 12 weeks of play, prizes for champions, PHSA registration fees

· Team rosters exceeding 16 players – additional fee of $35 per player

· Individual Registration includes jersey

· Individual players will be placed on teams that require additional players. If enough individual players register, the league will create a new team with these individual players

· We encourage friend requests! We will guarantee your friend requests and will place you on the same team.

If registering as a team, a non-refundable deposit of $250 will be required to secure your spot.

Fall teams/players will have access to early registration for the Winter season
I have never played soccer with BYSC's Adult League before. What do I need to do to create an account?
Please visit our website and go to the "Adult Indoor League" section under the "Recreational" tab. Click the "Register" button at the bottom and it will bring you to the member zone where you will be able to sign yourself up with an account.
I am a team captain. What information do I need to do to register and add my players to my roster?
All your players will need to be added to your roster once you register your team. You will need your players' basic information (birthday, email, full name, etc). Your players will receive email invitations which they will need to accept to be added to the team.
Do I have to accept my player waivers online even if my team captain paid the full team fee?
Yes. All players must accept their player waivers online before their first game. Players who have not accepted their waivers will not be permitted to play. No exceptions.
Which payment types are accepted?
Individual players and team captains are encouraged to complete their registration and payment online with a credit card. Cash, debit and credit payments will be accepted in person at the BYSC office once the online component has been completed by the captain/player.
I am a team captain and I am having trouble with rostering my team. Who do I contact?
Please contact Angela Erhardt, Recreational Administrator or Gordon King, Director of Operations at aerhardt@burlingtonsoccer.com or adultleagues@burlingtonsoccer.com
Can my friend(s) and I play on the same team?
Yes, when registering please make that request, you can have as many friend requests as you would like.
How many female players and male players on the field for the COED league?
There must be a minimum of 2 female and 2 male players on the field at all times.
Can I pick my game times?
No, the schedule will be rotating between the particular league's designated kick-off times.
We are registering as a team, where do I get team uniforms?
The BYSC, with Inaria, will have team uniforms for purchase.
CLICK HERE FOR THE ADULT INDOOR RULES
CLICK ON THE ICON TO SEE OUR 2017 CHAMPS!
If you would like more information, please call or email BYSC at customerservice@burlingtonsoccer.com or 905-333-0777.